Ballarat's Victorian Sheep and Wool show sees quality rams and ewes up for competition
Ballarat showgrounds kick off the Victorian sheep show season.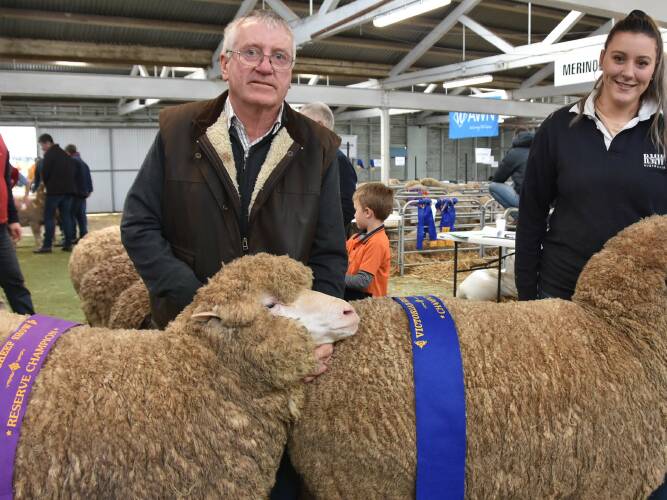 Producers from across the state have headed to the Victorian Sheep and Wool Show to showcase sheep and products from local suppliers.
The Ballarat Agricultural and Pastoral Society hosted the show in the city's showgrounds, with producers entering all manner of breeds from Corriedales to English Leicesters in the main pavilion.

Other highlights included a two-day muster dog competition, a lamb butchering demonstration, and a showcase of fashion from local designers and retail outlets.
Events coordinator for the society Jacqueline Kalogerakis said the day had been an amazing collaboration of local Ballarat agricultural companies and producers, but also credited sheep producers who came from across the state for one of the first series of competitions in the sheep show season.

"[The society] is a nonprofit organisation, and all our sponsors from around Ballarat and Victoria have been amazing and supportive," she said.
"Ballarat Grammar was one of our sponsors this year and we are glad that a lot of their students took part in the show ... they run an amazing agricultural program and are very supportive of what the society does here.

"During the COVID pandemic, Ballarat was very keen on keeping this local, and we are wanting to continue that momentum, showcasing local producers like Kilderkin Gin and Cubby House Brewers."

Ms Kalogerakis said it was also important to incorporate the production line, and believed the presence of local weavers, and showcasing wool clothing during the fashion parades gave visitors a great insight into the wool industry in Australia.
"It is hard when you are competing with China and other overseas markets, so we try to showcase that there are local spinners and weavers, plus our trade showcasers like Green Fleece and Interknit who are doing great things producing quality local ugg boots and other clothing."

"This show used to be just sheep judging, but now we want to incorporate things like farm machinery and the working dogs competition run by Joe Spicer from the Muster Dogs program on the ABC.
"We do love having Joe here and his working dogs showcase runs at the same time, and while not technically part of the show here, they have been very supportive of us."

Ms Kalogerakis also thanked the judges, society staff and the society's sheep committee for their hard work on making the day happen.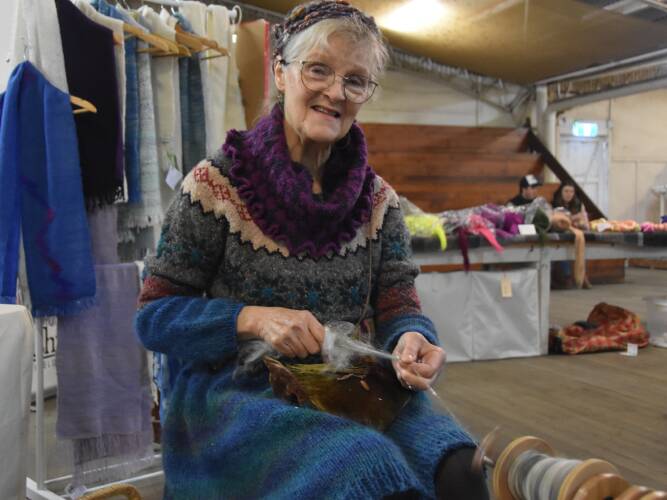 HAVING A YARN: Margot Moore from the Ballarat Spinners and Weavers Society gave weaving demonstrations at the show.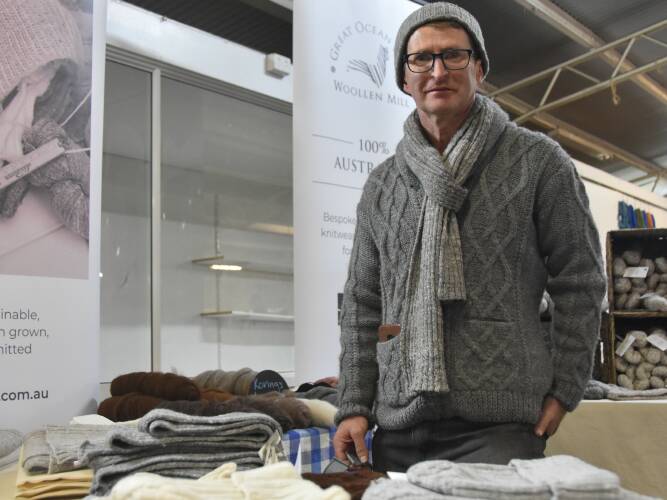 ETHICAL WOOL: Co-owner of GOR Woollen Mill, Nick Rentes says he wants to talk to many people about ethical production of wool products at the show.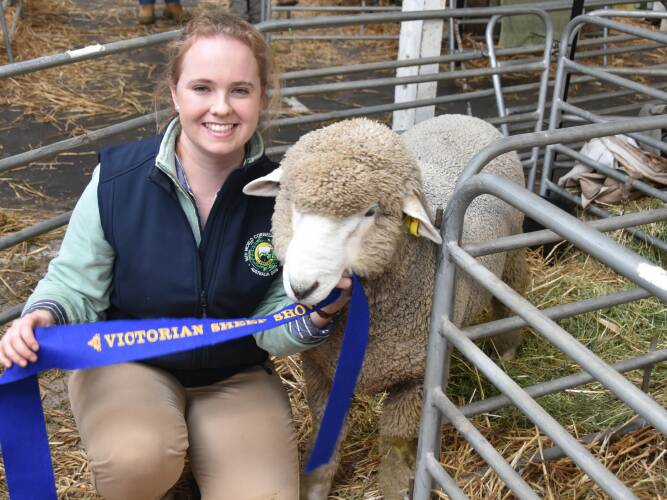 PRIZE CORRIEDALE: Kate Mathven, Lockwood, Tuerong Valley Corriedale, who won the Corridale ram under 1.5 March shorn competition.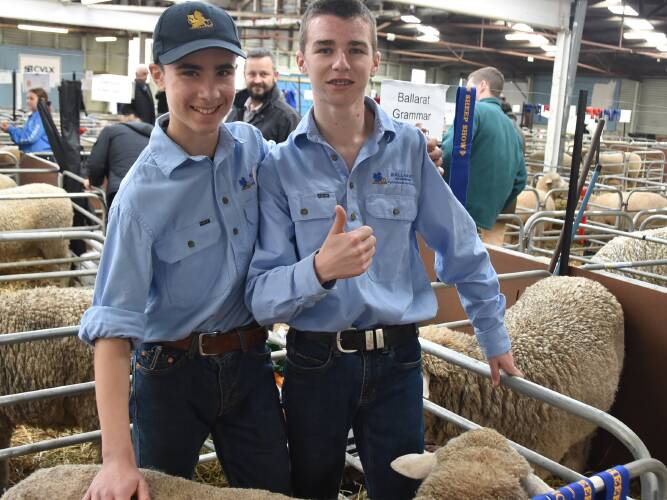 YOUNG GUNS: Year 10 Ballarat Grammar students Nat Huf and Max Henderson-Drife who are studying in the school's agriculture and horticulture course.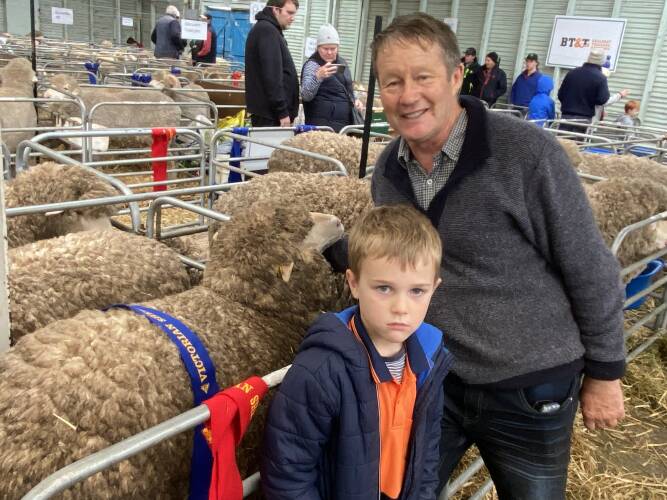 EWE ARE WINNERS: Norm Weir and Blake Hamilton, Dunluce, Kerrilyn Merino and Poll Stud, with the champion of the strong wool merino ewe (housed) two teeth and under category.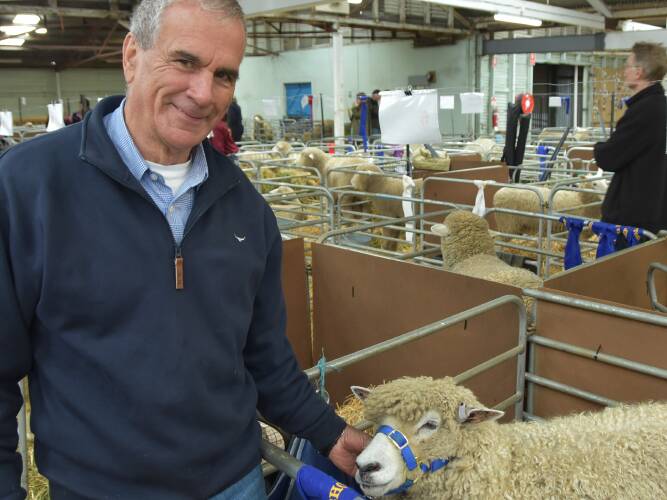 FIRST TIME: Ian Morris, Yarrambat, Dalmally, who is competing in his first competition and normally runs cattle on his property, won in the English Leicester category.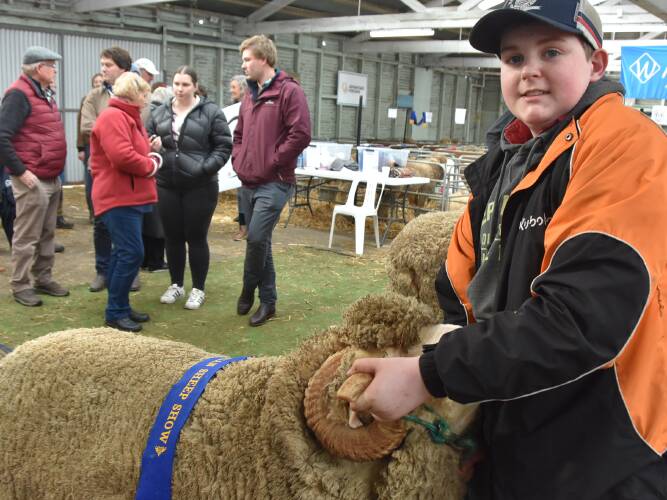 GREAT WOOL: Scott Glen, Wattlebank, Guildford with the winning prize in the four tooth superfine ram category.
FARM TO PLATE: Ballan butcher Shane Zammit with John Weir speaking about the process of cutting lamb that you see on your supermarket shelves.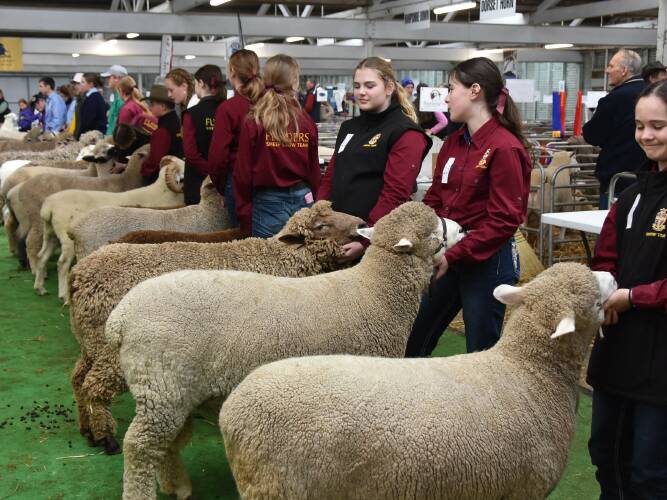 COMPETITION: Young farm hands from across Victoria lining up to take part in the Junior Handling competition.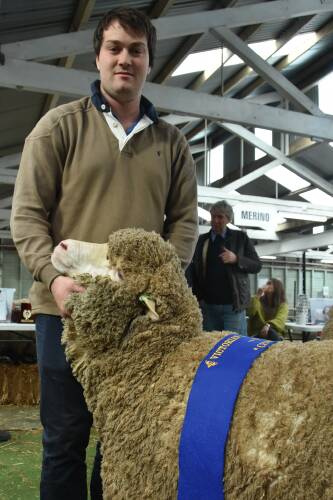 ULTRA PLEASED: Chris Hartwich, Mount Challicum, Ararat with the winner of the ultrafine ewe category.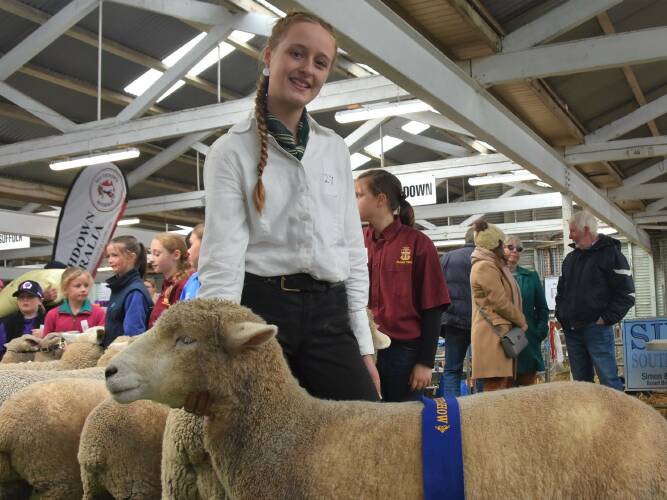 PROUD MOMENT: Brooklyn Collocott, Hallston Valley, Korumburra, who won the Senior category of the Junior Handling competition.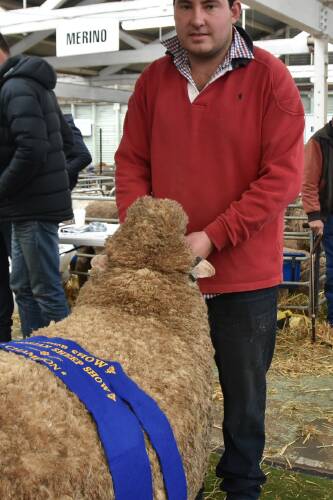 FINE TIME: Jack McRae, Oakbank, St Arnaud, here with the winner of the fine wool poll ewe category.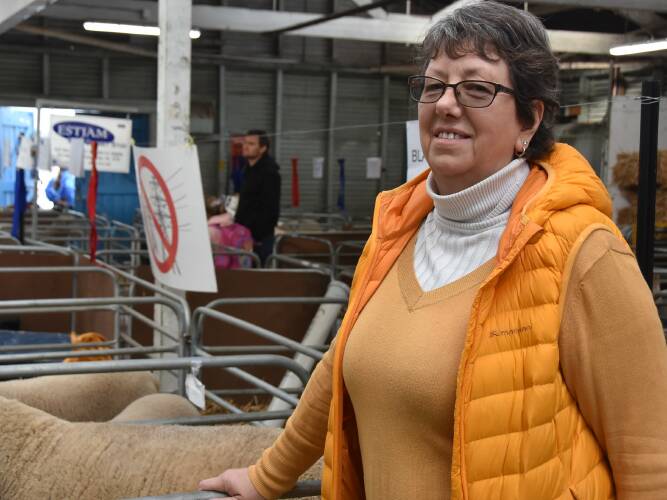 QUALITY ON SHOW: Chief executive of the Ballarat Agricultural Pastoral Society Elizabeth van Beek.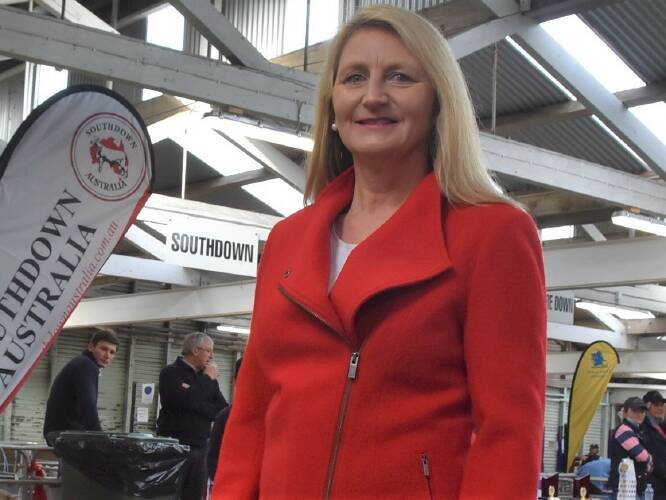 FASHION ON SHOW: Chrissy Tischler modelling local woollen fashion.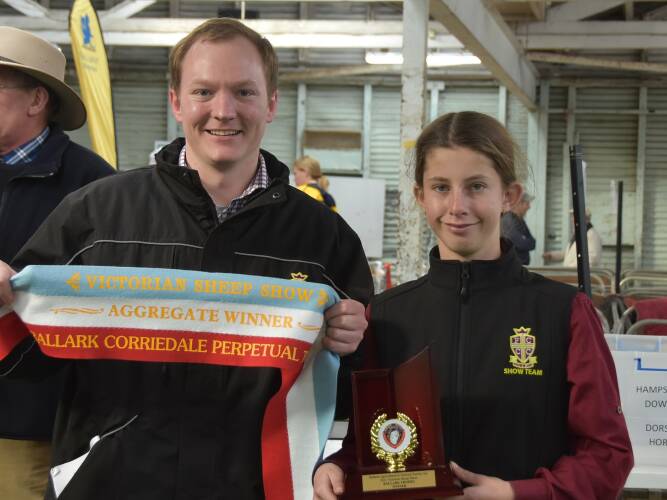 CORRIEDALE WINNER: Joshua Leeson and Jess Gregory from the Flinders Christian Community College, Tyabb who won the Ballark Corridale Perpetual Trophy at the Victorian Sheep and wool Show.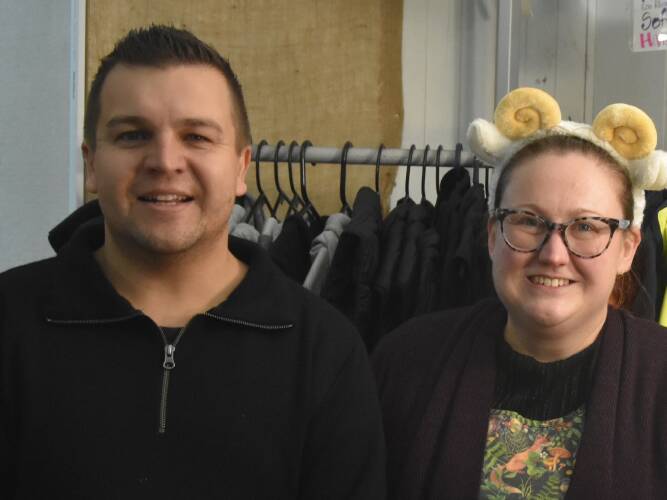 LOCAL SELL: Andrew Elaszak and Monita Gangavarapu from local Ballarat clothing manufacturer Interknit.
Would you like to comment on this article?
Thanks for providing feedback.