Margins at risk despite high milk prices
Real action is needed to support dairy industry's recovery.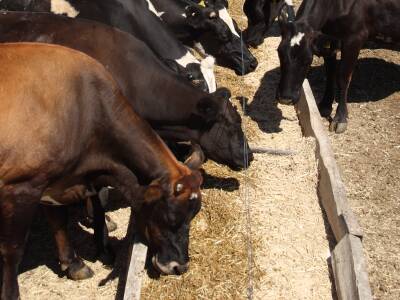 The new Labor government and the Australian dairy industry are both shouldering a burden. For the government, it will be inflation. For us, it is the cost of farm inputs.
The burdens are connected, and their easing requires deft economic and political management.
Currently, the mainstream media is reporting how dairy farmers are enjoying the highest farmgate milk prices most have ever seen and, as a result, what these prices mean for consumers' grocery bills.
However, it would be a mistake for the government to think that everything is rosy for dairy farmers.
Early announcements of opening milk prices, backed by stiff competition for milk and robust global markets, have set new records.

However, fertiliser, fuel and grain prices are increasing at a faster rate amid the reality of a war in Europe, renewed geopolitical tensions and ongoing disruptions associated with COVID-19.
Read more: Milk processors set record opening prices, but is it enough?
Currently, the biggest cost is grain (wheat prices have jumped 25 per cent in the past month alone).

In extreme cases feed costs can represent one-third of a dairy farm's turnover.

This is highly significant because in the past 20 years the supplementary feeding of grain on dairy farms has on average doubled from one to almost two tonnes per cow per year.

Now, with what could be a near doubling of grain prices, 50pc of dairy farmers could be unviable without a significant increase in the value of farmgate milk.
After successive seasons of long-overdue recovering profitability, the net effect of these rapid and substantial changes on margins is an issue as dairy farmers and processors try to plan in a volatile market.

For farmers the benefits of strong farmgate milk prices will be offset by the heightened margin risk.

Therefore, it is timely for farmers to review their operations in response to the increasing input costs.
As the recognised national policy and advocacy organisation working for dairy farmers, we will be doing our utmost to ensure the reality of this situation is well understood by the Labor government and consumers.
Read more: Dairy industry tackles silage wrap challenge
The next three years is a defining period for the sustainability of the Australian dairy industry.

With the right policy settings, the new government can ensure the dairy sector sustains its contribution to life in Australia.
Legislation that drives nutritional health, regional jobs and on-farm productivity and sustainability will support dairy's economic recovery and set the foundations for agriculture to grow to $100 billion by 2030.
Dairy farmers will want to see efforts by the new agriculture minister to address the increasing cost of farming, including flood recovery, and more investment to build the workforce capability and liveability in our regions.
The government made pre-election pledges that respond to several issues in our policy statement - which if properly executed - will help the profitability and sustainability of dairy farmers.

These include:
Beyond these pledges, more investment in regional development, biosecurity and a skilled regional workforce is required to reduce risks to dairy production and capitalise on the opportunity before the sector.

So, too, are initiatives and reforms which encourage more private investment in the dairy supply chain.
We need to improve Australia's biosecurity capabilities, including addressing the potential impacts of lumpy skin disease and foot and mouth disease, supporting the adoption of supply chain traceability reforms and reducing the impact of pests and weeds.
Read more: Air of confidence for winter fair
It is heartening to read that 88pc of respondents to the 2022 National Dairy Farmer Survey reported an operating profit in 2020/21.

However, due to the rising cost of inputs during the past two months, the outlook for some farmers in 2022/23 is less optimistic.
If the margin risk caused by the high cost of inputs for dairy farms is not alleviated, the dairy herd, together with milk supply, could be further reduced, creating more upward pressure on retail milk prices in Australia.
We look forward to working with the Labor government to ease our connected burdens - rising inflation for the nation and tightening margins for dairy farmers - knowing that a burden shared is a burden halved.
Article supplied by Australian Dairy Farmers.
Want to read more stories like this?

Sign up below to receive our e-newsletter delivered fresh to your email in-box twice a week.

Would you like to comment on this article?
Thanks for providing feedback.