FarmFest cements status as a giant among field days
The Toowoomba-based event has been showcasing and demonstrating new products and services for the past 47 years.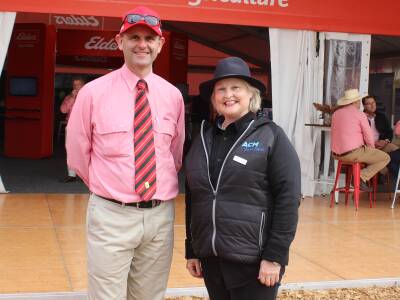 Elders FarmFest has cemented its status as a giant among Australia's agricultural field days with more than 2000 companies participating in this year's event.

This year the event will be held Tuesday 7 - Thursday 9 June 2022.

The Toowoomba-based event has been showcasing and demonstrating new products and services for the past 47 years.

FarmFest is at the forefront in achieving representation from agtech companies across Australia and the globe in order to position new technology and innovation right at farmers' fingertips.

ACM Rural Events general manager Kate Nugent believes visitors to this year's event will be pleasantly surprised at the number of improvements.

"The simple grid pattern of the purpose-built FarmFest site makes it one of the best in Australia for visitors, including special areas for live demonstrations," Ms Nugent said.

"Additional activities are planned at Elders FarmFest including the Caterpillar Global Challenge, the Queensland Working Dog demonstrations and a live auction on-site to raise funding for our farmers affected by floods in south east Queensland and northern NSW."

Traffic management updates will enhance the event's access and car parking arrangements - with courtesy shuttle buses in the car parks to help visitors make their way to the ticket booths on to the static display grid.

Organisers will also have shuttle buses to help visitors navigate around the enlarged 26 hectare site.

This year the organisers are installing ticket expressways at the ticket booths to enable visitors who have purchased tickets online with easy and quick access to the site.

The free parcel pickup service will be available once again, with investment in developing a streamlined service to purchasers.
Other equally important improvements include more seating, more shade and more food choices.

The organisers will be working to event safety best practice with sanitizer stations located across the site, signage to encourage hand washing, physical distancing and returning home if you present with COVID-19 symptoms.

"Most importantly, you'll discover the greatest and the latest national agricultural brands in one location, in Queensland, at one time of year, at one special event Elders FarmFest 2022," Ms Nugent said.

"It is unbelievable - and as the saying goes, 'you have to see it to believe it'."

For more information and to pre-purchase tickets, click here
Would you like to comment on this article?
Thanks for providing feedback.